I love the energy that Kenyon brought to our conference and just the message that he has; that there's just three simple things that we can do to really impact the lives of others and to really put energy into our own lives. I would totally recommend Kenyon to come to your event and speak as a keynote and do a breakout session. He's got a great message and a great heart.
The way that he is able to deliver some simple concepts and to share and pull people together in a way that can give you so much guidance in really a short period of time…there are going to be a lot of changes happening here in this local area with people giving greater experiences, sharing more, and living a more fulfilled time.
The whole concept of what he was talking about is getting out of your comfort zone, saying "yes," and finding a way to do whatever you're gonna do. Helping your church, helping your community, travel, do whatever. But it was so cool, the way he would share stories, give examples – it actually brought emotions out. It was very powerful.
Honestly, he rekindled the fire in me that has been dormant for quite some time. The most exciting thing about Kenyon not only was his energy, but about how he inspired me to want to go and give back to my community, and do greater good for everyone around me. He's just very, very inspirational.
I've actually had the opportunity to see Kenyon before, and he really inspired me to get out and do things outside my comfort zone, and to really go after my goals.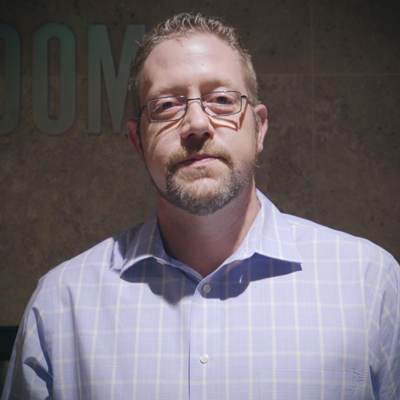 Riveting. Very inspirational. His talk had everyone really excited and engaged.